Staff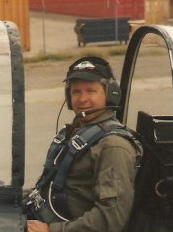 Harold R. Whelden was born and raised on Nantucket. As an avid sailor, he attended and graduated in 1973 from Tabor Academy in Marion, Massachusetts. He then attended and graduated in 1976 from The Northeast Institute of Industrial Technology with a degree in Air Conditioning and Refrigeration Technology with additional courses in Hydronic Heating and Solar Energy. When he returned to Nantucket with $60 in his pocket and a few hand tools in a beat up old van he decided to "Hang up his Shingle". Over the last three decades, his business has grown and evolved. His thirst for knowledge has drawn him to attend countless schools, seminars, hands-on trainings, and even internet correspondence courses to broaden his knowledge base to better serve his customers. Like any other form of technology that has developed over the last 30 years, the Heating, Ventilation, Air Conditioning and Refrigeration (HVAC-R) industry has become extremely advanced. Harold attends annual trade shows to see what is being "unveiled" so that he can bring it back to Nantucket and offer his customers the best products available.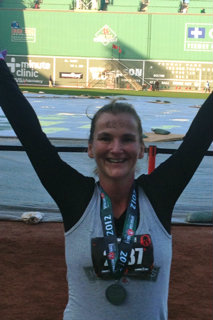 Colleen S. Whelden was born in Florida and raised on Cape Cod. After graduating from Bourne High School, she earned a degree from Temple University in Philadelphia. She relocated to Nantucket in the late 1990's to continue her career in accounting. After the birth of their daughter, Lily, in 2003, she began working part-time in the field with her husband, Harold, to allow for a more flexibile work schedule. In 2004, she obtained her Universal Refrigeration License in order to help with service calls in the summer. After working for a couple of years in the field, she transitioned to the position of Office Manager. She credits her time in the field working alongside Harold "learning the ropes" for her ability to speak knowledgeably and thoughtfully to better serve the customers when they call and to ensure detailed and accurate invoicing. However, when an extra set of hands are necessary in the field, you'll still see her out there lending a hand to make sure that the customers are all taken care of in a timely manner. Along with managing the office for Harold's HVAC business, she also estimates and performs RES Check calculations for our spray foam insulation division, Energy Savers of Nantucket. If duty calls, it would not be unheard of to see her in one of those crazy Tyvek suits and a respirator mask spraying foam insulation for that company either.
Brett Watts was raised on Nantucket. In 2000 he was given the opportunity to become a commercial fisherman. This was a childhood dream that he had chased for five years during the summer while he was still in school gradually transitioning to fishing full time with a seasonal and tourist dependent mixture of scalloping and charter boat fishing. When he made the difficult decision to leave his career as a commercial fisherman, he was offered a position working for a friend of his father's as a landscaper. Although he enjoyed the work, he decided that after five years of landscaping he needed a change. In January of 2007 he joined Harold's team. Seeing the potential that Brett had and his innate ability to think "outside the box" Harold took him under his wing and carefully began the process of molding him into a knowledgeable HVAC technician and sheet metal duct mechanic. Brett quickly earned and assumed the role of "second in command."
Given his seemingly endless supply of energy, in his spare time he has been volunteering his time with the non-profit organization, Nantucket Disc Golf, an organization that is promoting healthy, inexpensive outdoor recreation for Nantucketers young and old. The work crews have been charged with the construction and maintenance of the newly-opened course in the Nantucket State Forest South Pasture. Additionally, Brett is a newlywed whose talented wife, Alexia, has been hard at work designing, sewing, and selling her one-of-a-kind creations in the local artisan market under the label Boomsmack. As a company, we proudly support their contributions to our island's non-profit and artisan communites.